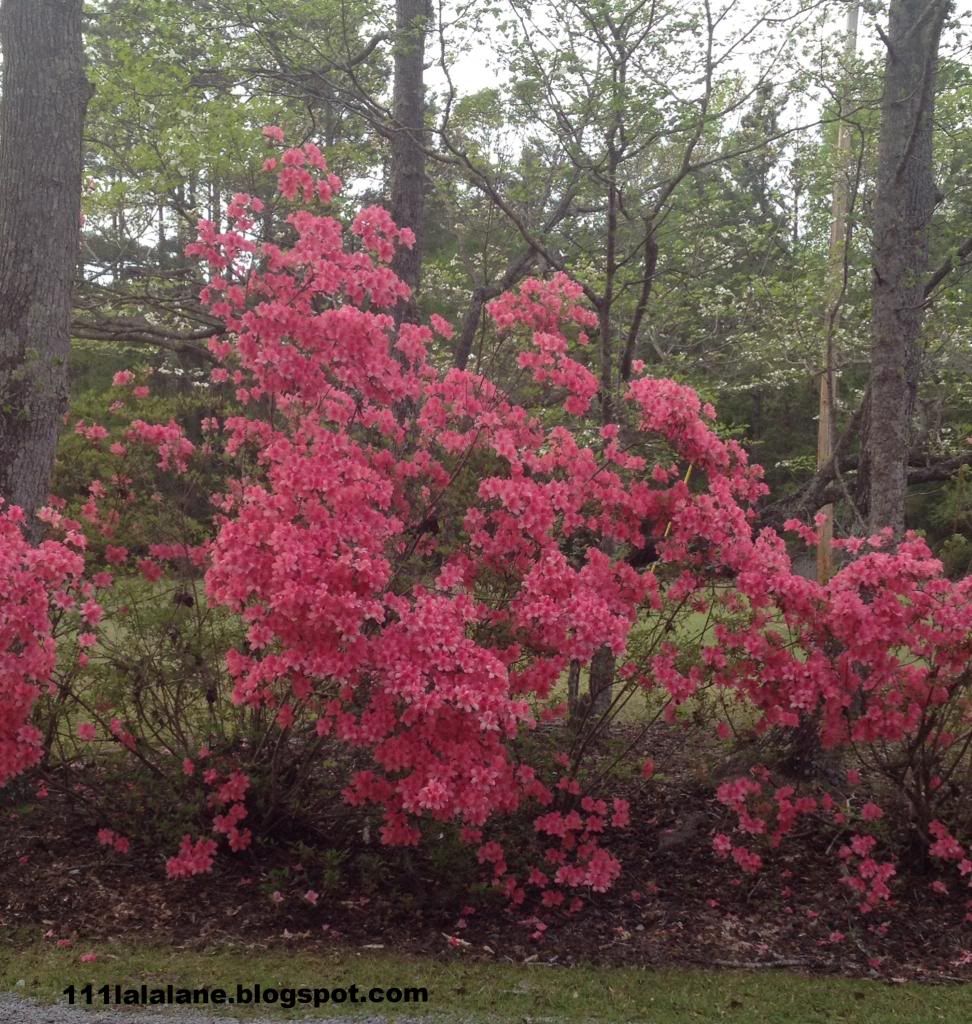 My Azaleas
Spring 2014
Remember last weekend? Remember I bonked? Like everything quit working....legs, arms, brain. I have never felt like that before and hope never to again. When I got back to the car, it took all I had just to open the door. I got in and had to sit there for about 5 minutes or so before I could crank it up and leave. I was worried I might not be able to press the brakes at the stop sign.
I'm serious.
It took me a couple of days to recover from that. And then I had a couple of good runs during the week. On one run, my pace was the best it's been all year.
Saturday, I had another long run.....12 miles. My last before the Divas Half Marathon in 2 weeks. I was so scared I would bonk again that I couldn't sleep Saturday night. By the time 7 a.m. Sunday rolled around, I had myself so worked up that my nerves were acting up. And it was just a training run, not even a race. I'll tell ya, as hard as you fight it, at times your brain communicates with your body in a whole different way.
I was able to get it together enough to grab some gels, water and Gator Aid and head out the door. I carefully planned my route to circle by the ladies room at the Piggly Wiggly, just in case. I also strategically parked my car so that I could swing by for nutrition and hydration. Cliff had a bike ride that morning, but afterwards came over and ran a few miles before settling down near the running path. After last week's bonking incident, I'm sure he was concerned. He bought me a sweet tea and pulled out a lounge chair and sat it by the running path. HaHa! I'm sure I was a spectacle of heaving because when I got close to him, he jumped up out of the chair for me to sit down for a second or two. Don't think I would have finished without him.
Praise Be, my long runs are done. Now, I just need to concentrate on being well after the little flu or virus or cold or whatever I had. Hopefully, by the time the Divas Half rolls around, I will be somewhat back to normal. I have to run this race, regardless. I need another finisher's medal....ok! Have you ever heard of the Divas 5K and Half Marathon Series? OMG, you get all sorts of cool stuff.....a pretty pink tech shirt, a crown, a feather boa, a rose, a medal and for those so inclined....a glass of champagne at the finish line.
Changing gears......
So....Lidia and Sawyer were here for Spring Break. They rock climbed, biked, swam in the indoor pool and played video games all week. I got a couple of pictures of them on the go.....mostly it was of their backs. That's ok, I'll take what I can get. Just glad they had a good time. It was back to school this week, and I know they are already dreaming of summer break and beach time with LaLa and Papi.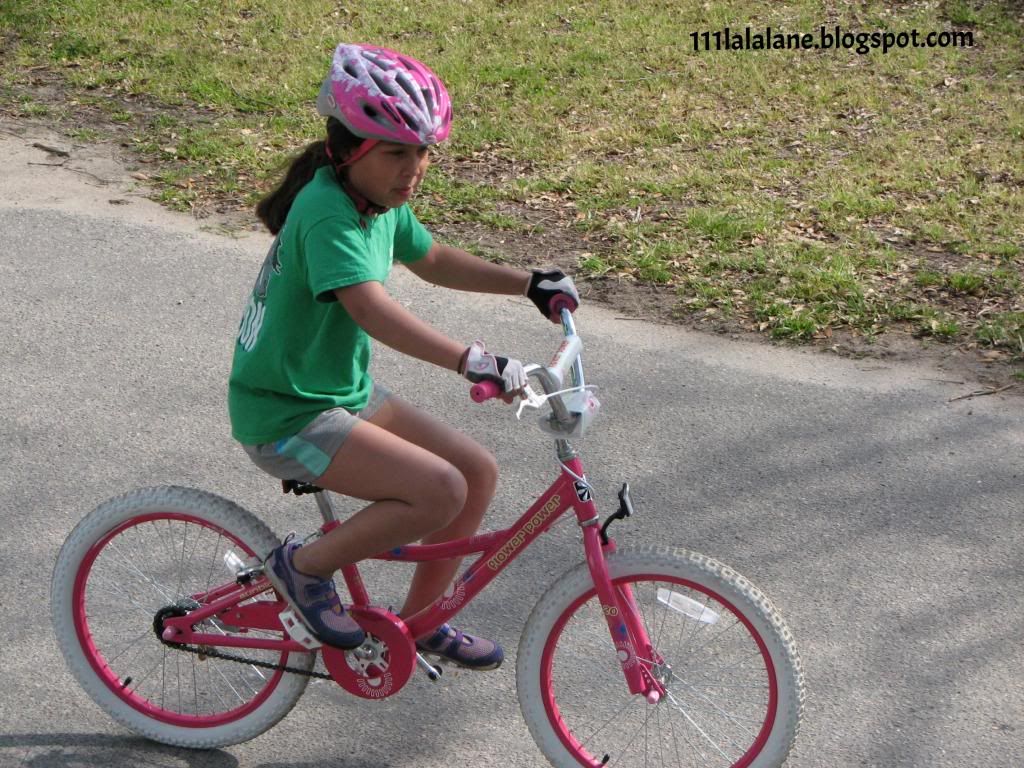 Birthday Bike - Spring Break
April 2014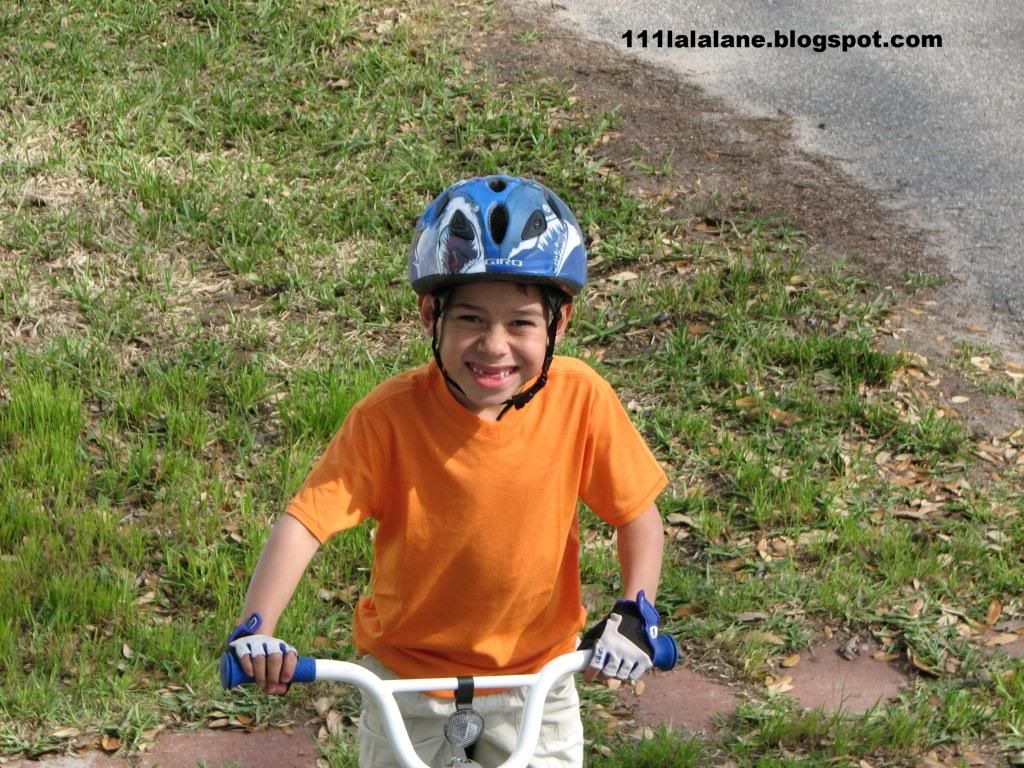 Still Toothless (since Christmas) - Spring Break
April 2014
Footprints in the Sand....Spring Break
April 2014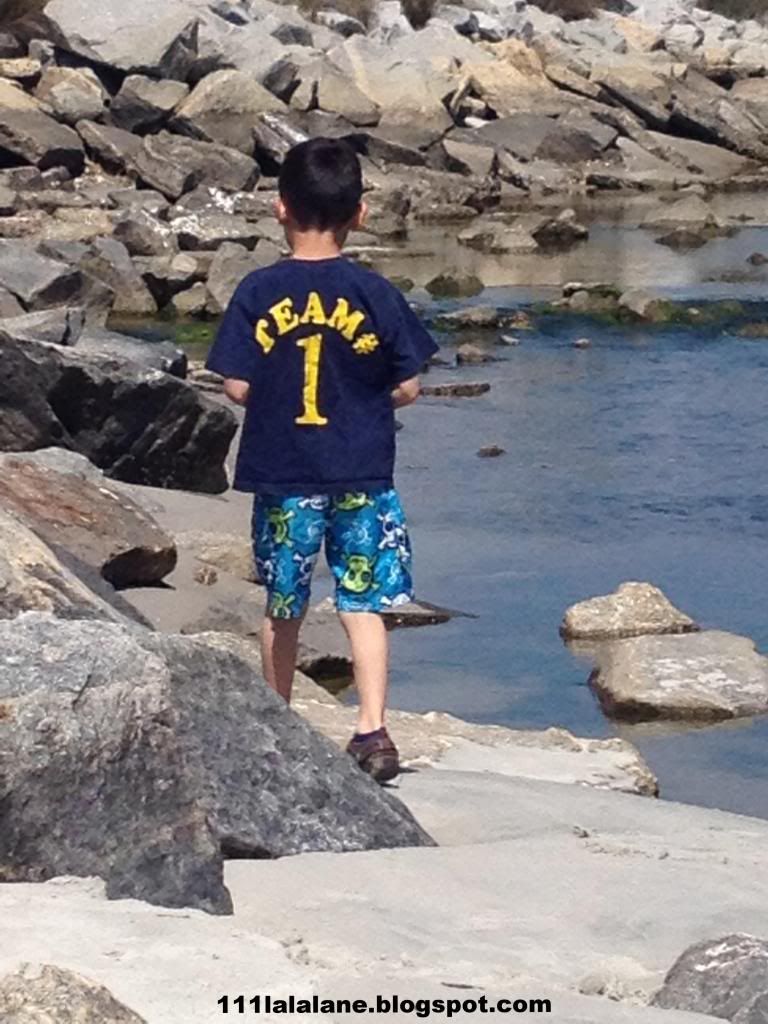 Rock Climbing at Lakewood - Spring Break
April 2014
Already looking forward to summer!
Talk soon,