Yeah, I'm talking about the full-on, catch-you-up-to-date post.
Well sorry, you're gonna have to wait a couple more days.
Because you see,
there's this party going on and it starts Saturday, January 25, 2014.
See that button over there on the right....just click on it.
Yeah, go on and take a look. That's where I'll be on Saturday.
But in the meantime, I thought I would show you what
I've been working on.......for nearly 4 years. Ha!
I started knitting this shawl in February 2010, during my kitchen remodel.
I would sit for hours and days, listening to hammers and saws and
conversations that had me on the edge of my seat.
And, when the remodel was finished, I laid it dowwwwn!
I would pick it up from time to time, mostly in the winter
because who the heck wants a hot mess of wool all over their legs
during the hot summer months, especially when the hot flashes show up.
So anyway, I would knit a row or two, but just recently picked it back up,
determined with all my might that I'm gonna finish this thing.
By the way, this yarn....well,
it's from Satan. I'm convinced!!
Hallelujah, the thing is done. And it's as ugly as homemade sin.
It started out real pretty and even, but by the time I was finished, it was 5 inches wider
at the bottom than the top. What the heck happened? I don't know.
But the sight of it prompted me to enroll in a beginners knitting class on Saturday.
Selah!!
That's me working on this seemingly never-ending piece......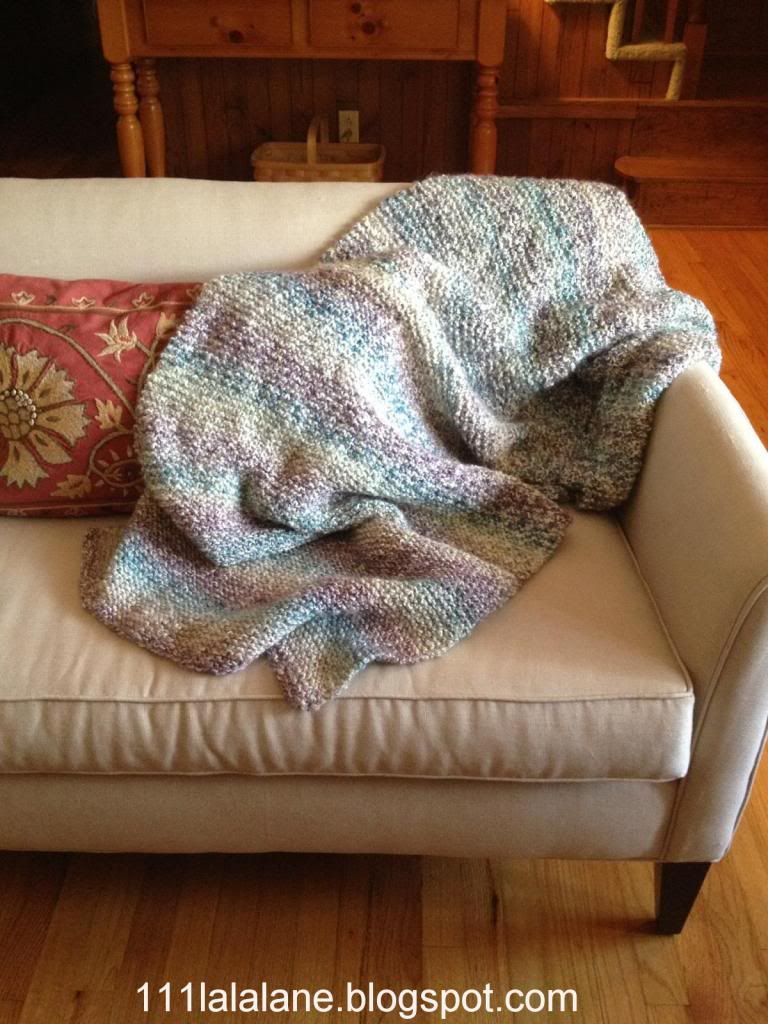 And, drumroll.......The finished product! I made it look all pretty...laying there like that.
But, that thing is as ugly as it can be.
Oh well, you live and learn! I'm gonna take that class and learn to fix what I did wrong.
I may even blog about a few crafting projects.
Time will tell...........
See you Saturday,