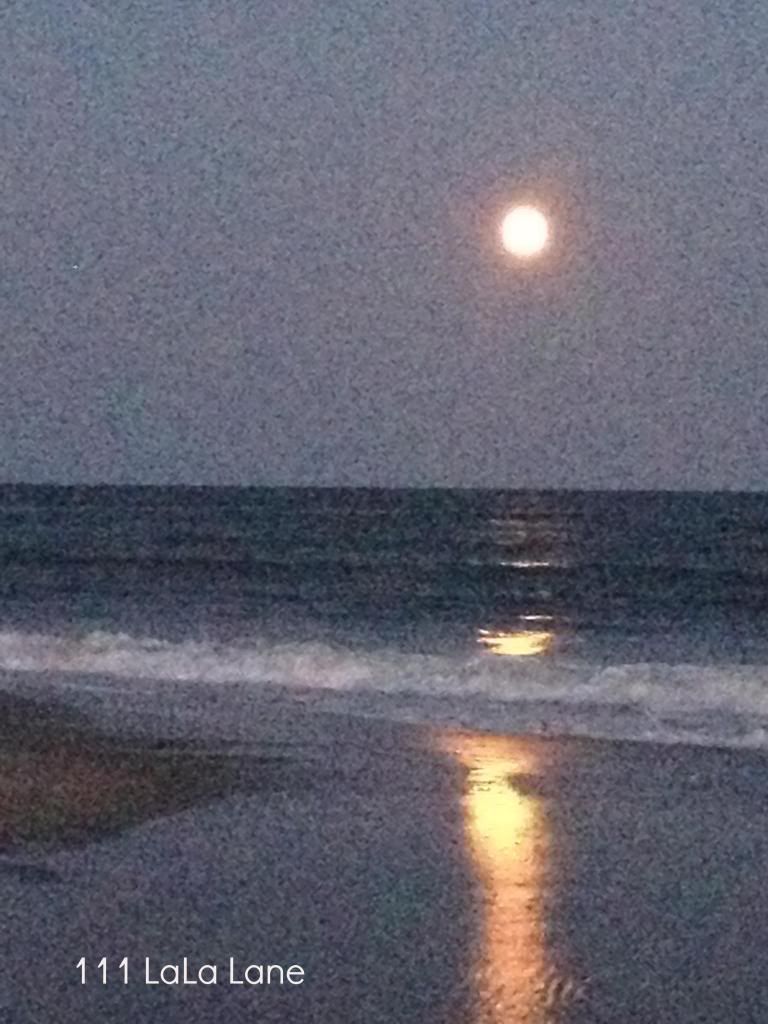 Thursday night was a full moon and the tide was right for a moonlit paddle.
From the left.....Cliff, me and the Yakkity Yakers.

We joined our friend Frank and the Yakkity Yakers, a local kayaking group, at Morse Landing in Murrells Inlet around 6:30 pm to paddle across the creek to the backside of Garden City Beach.
It took us about 30 minutes to paddle over to Garden City and then we beached the kayaks to walk around the point to the ocean side.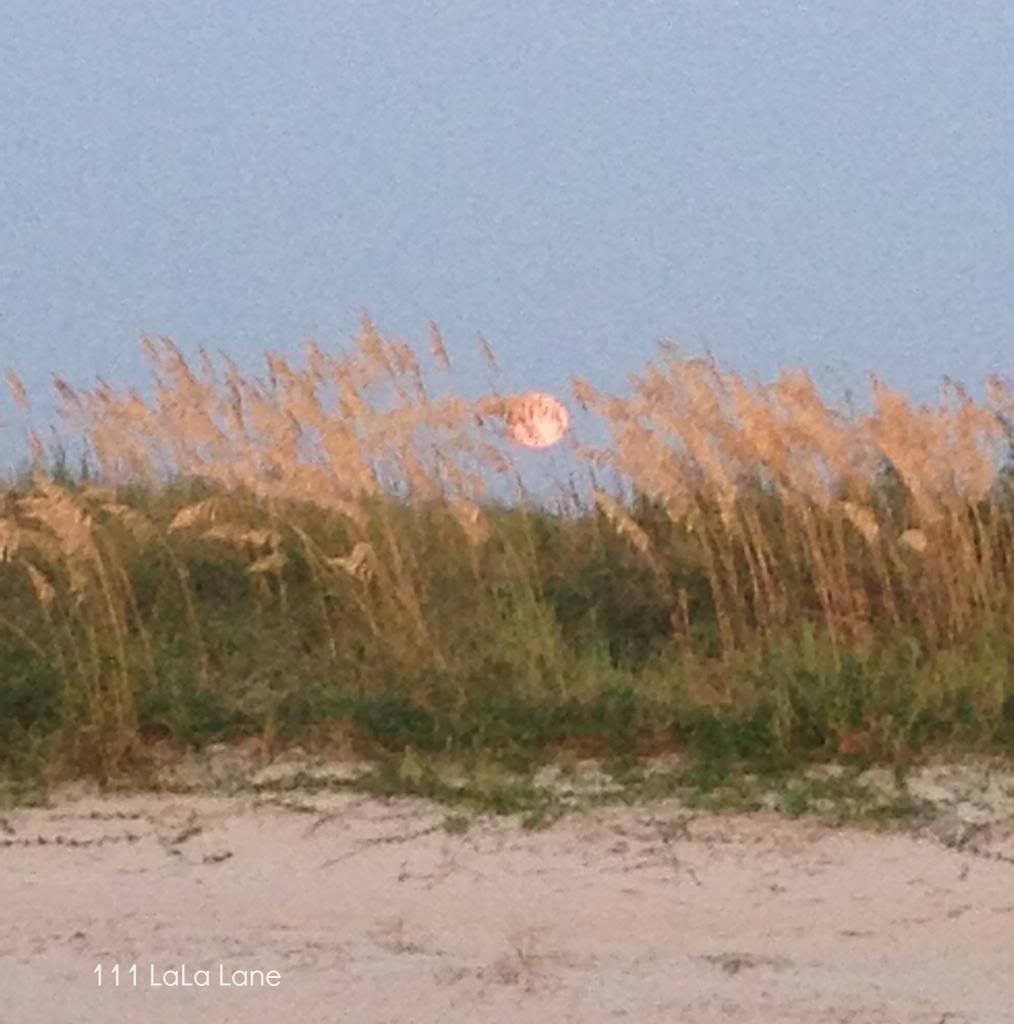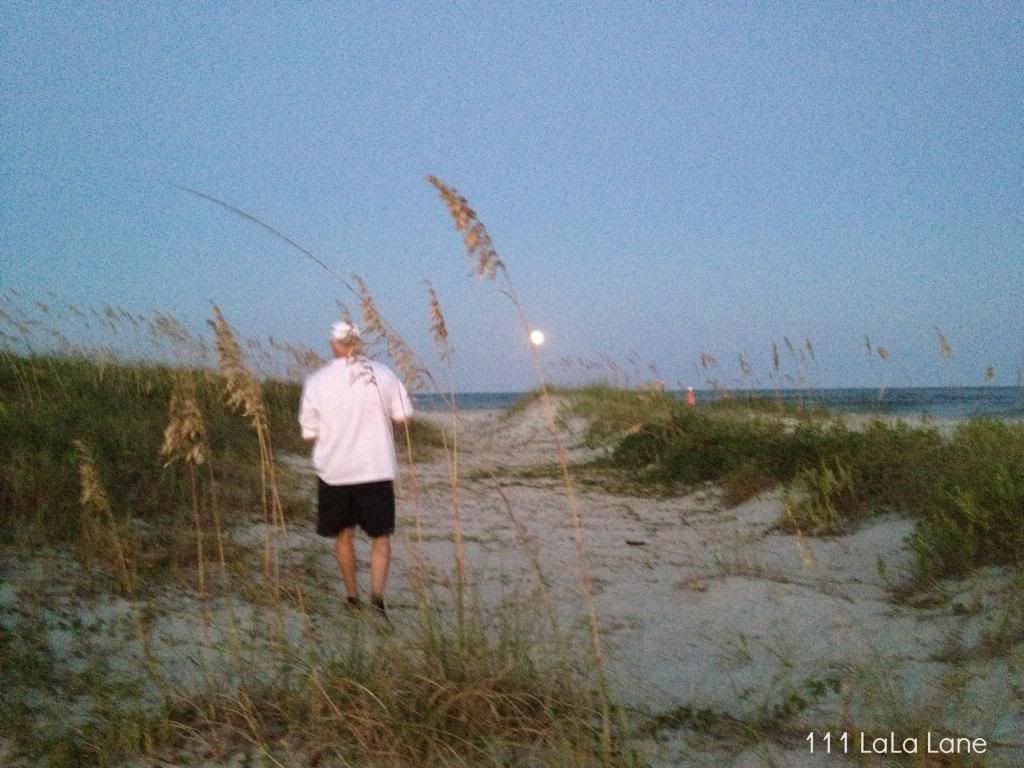 Walking around, we saw the moon rising just above the horizon and the sea oats.
Gorgeous!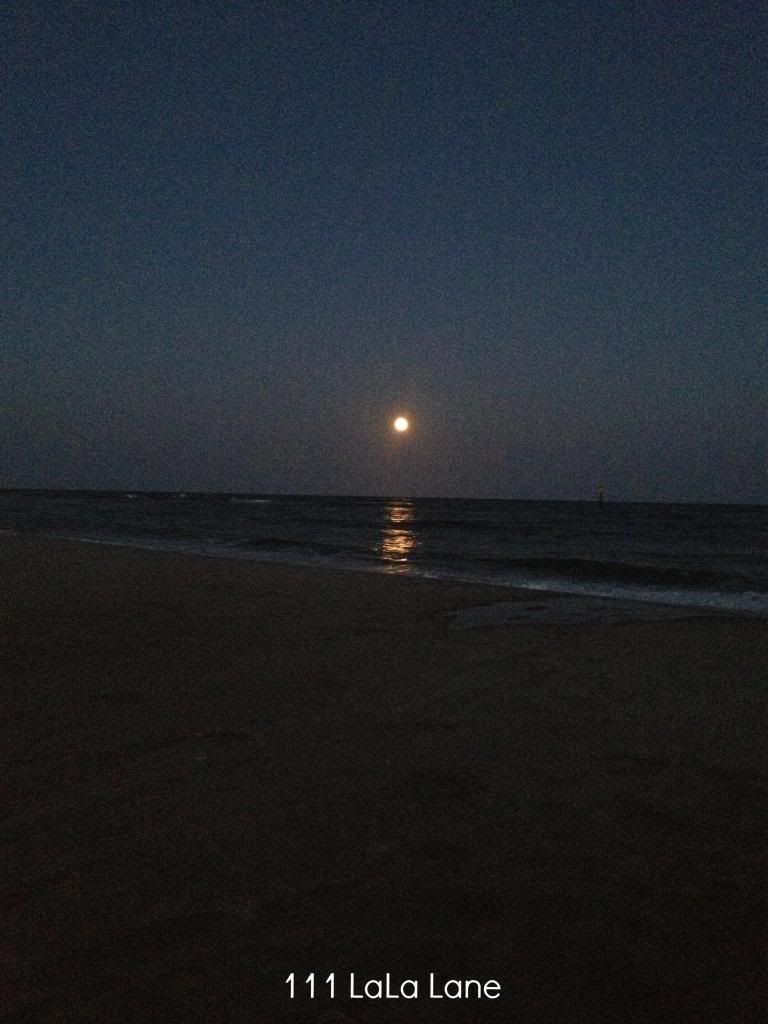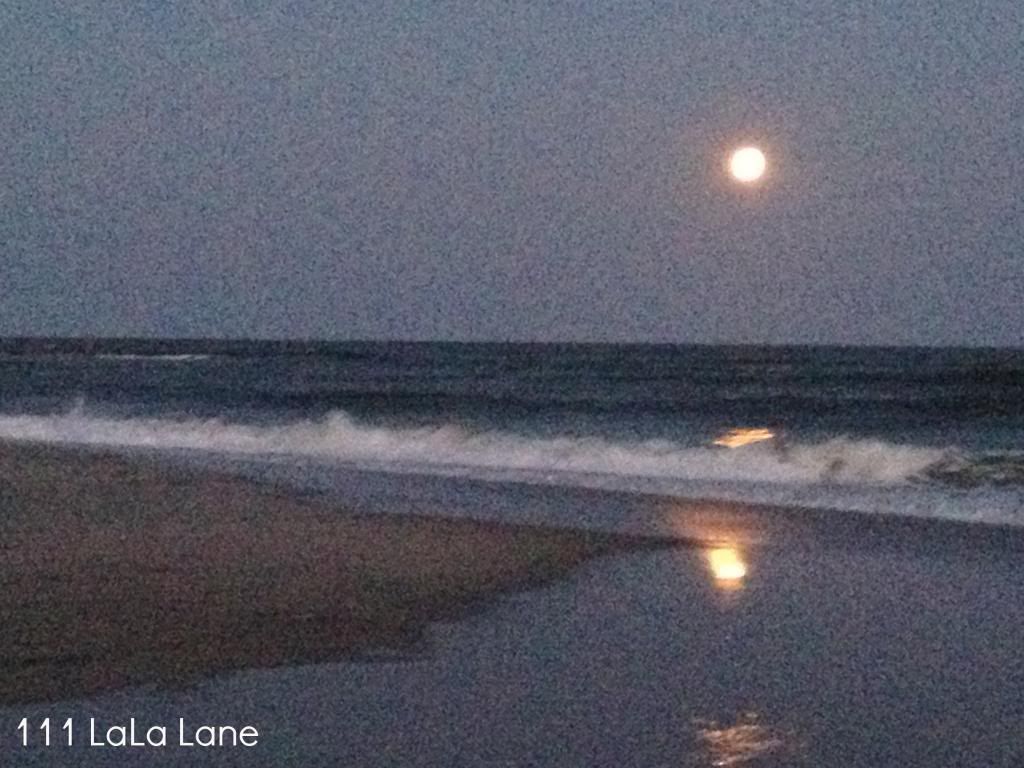 Once we arrived to the beach side, we watched the moon continue to rise and finally cast a glow on the ocean. It was one of the most peaceful experiences I've had.

And then it was time to return to Morse Landing. We paddled back with the tide,
which took less time than the paddle over. Kayaking after dark with the full moon illuminating the way is something I want to experience again and again.
Talk Soon,
**Sorry for the graininess of the photos. They were taken with my cell phone, except the group photo. It was taken with Frank's camera.