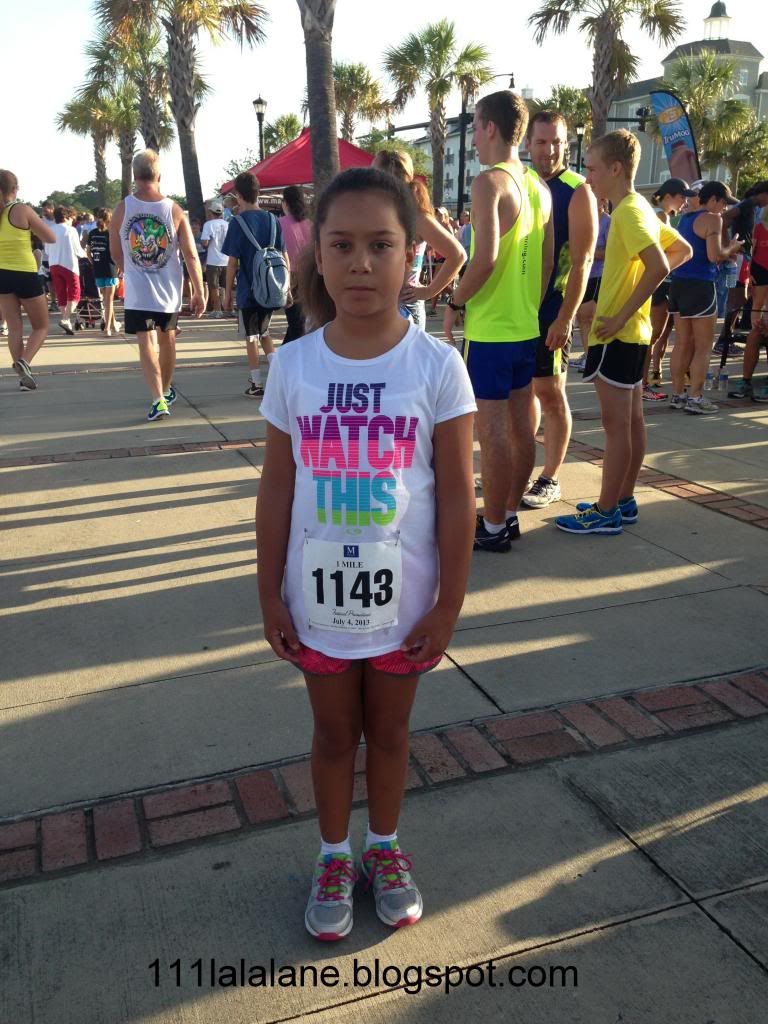 Lidia....runner number: 1143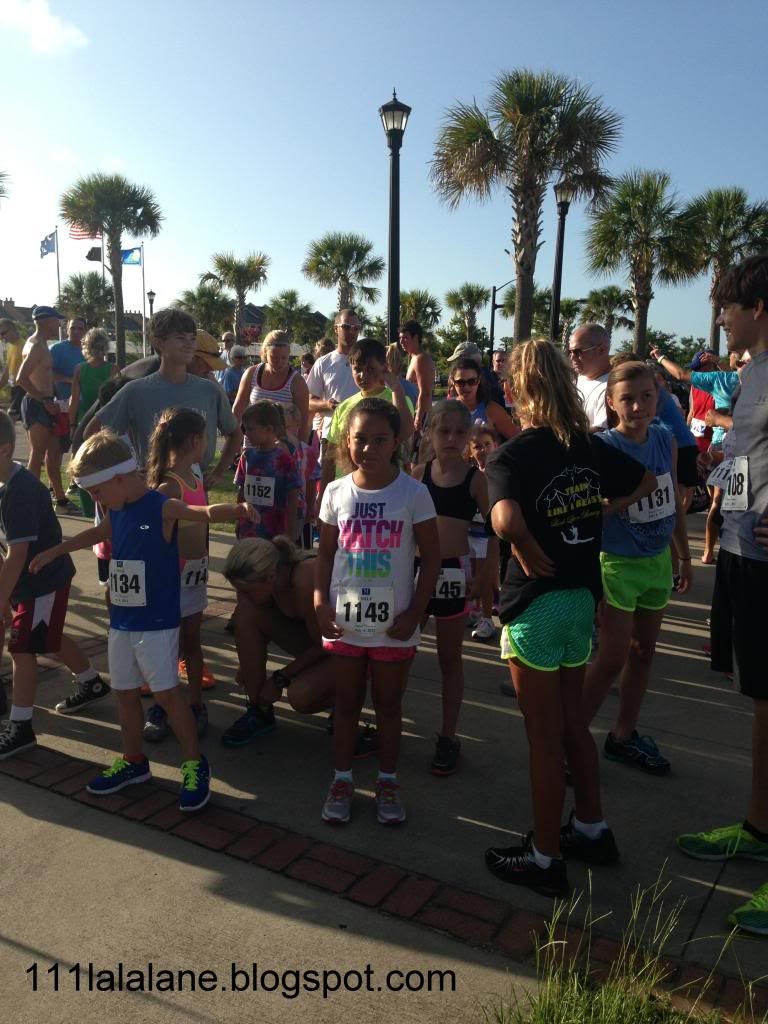 Lining up for the start and of course, she is on the front line.
I can't believe I nearly forgot to post this. Our little 9-year-old granddaughter, Lidia, ran another race. Actually it was a 1-mile fun run, but to her it was definitely a race. She had been looking forward to it since she found out that Cliff was going to sign her up. Sawyer got sick the day before, running a temperature and had a sore throat so he would not be participating. It was so hot that Cliff was hoping since Sawyer wasn't running that Lidia might not want to either. No way, Jose! She was too excited. So, the night before, we laid out her running outfit and shoes. And she began thinking about strategy.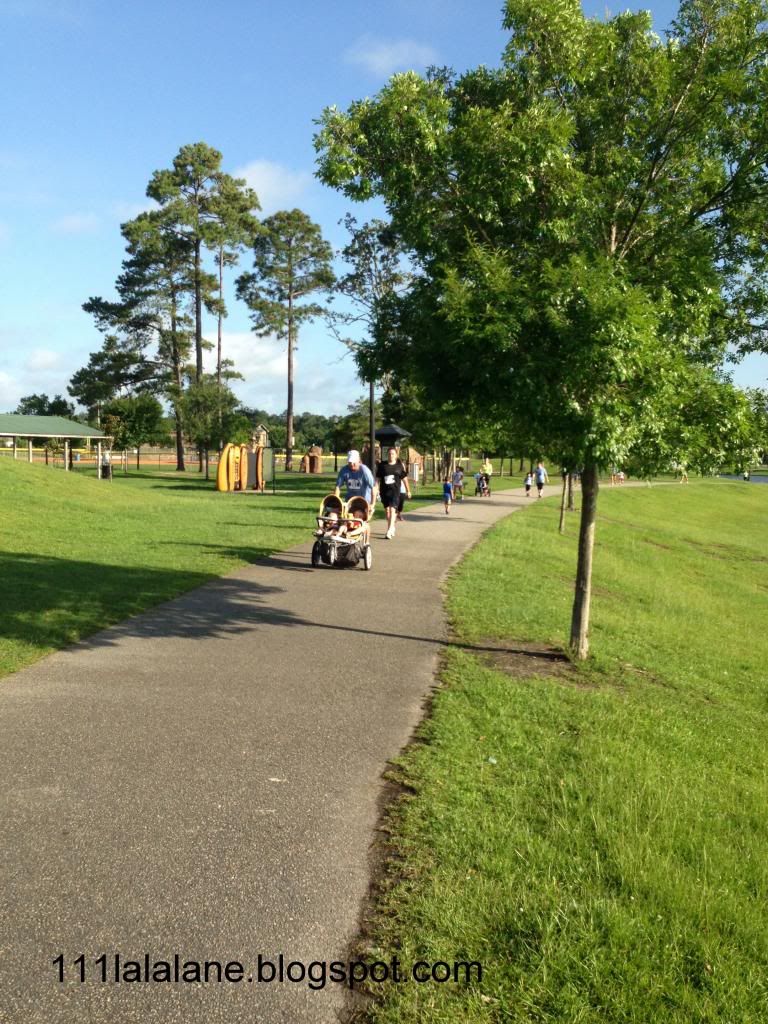 Here she comes.........center of the photo.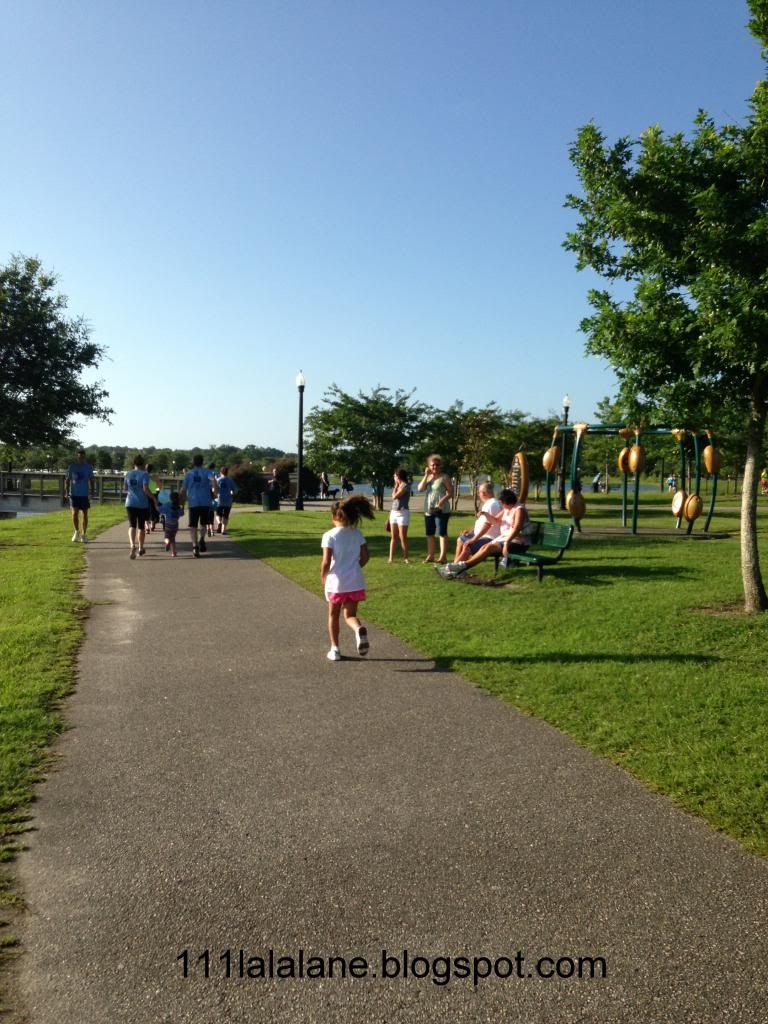 Race day came and the runners lined up. We already know adrenaline will make you do things you hadn't planned to do. She didn't plan to go out so fast, but she did. She didn't plan to have to stop and walk about half way, but she did. She got really tired and really hot. Thank goodness she listened to her body, though. She learned an important lesson about starting out too fast and about pacing. We really need to work on that with her before her next race. She had a ball and was so proud of herself for finishing. And so were we!!!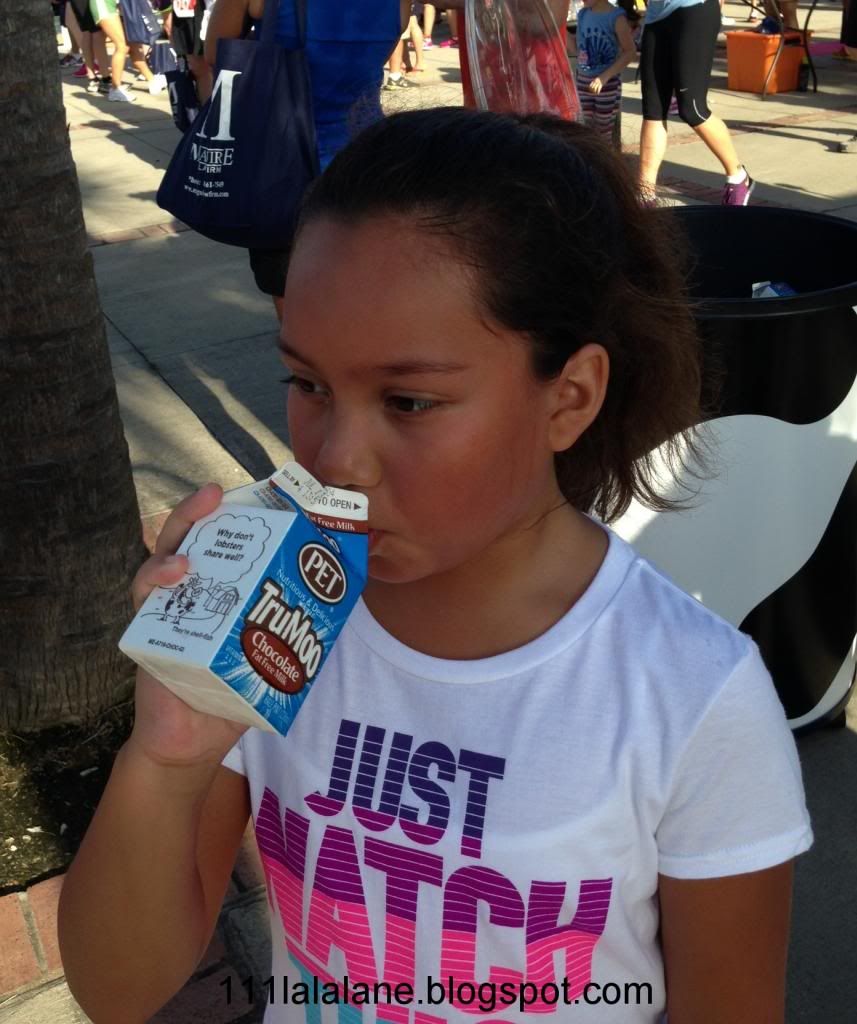 Post race: The best recovery drink, so they say, Chocolate Milk.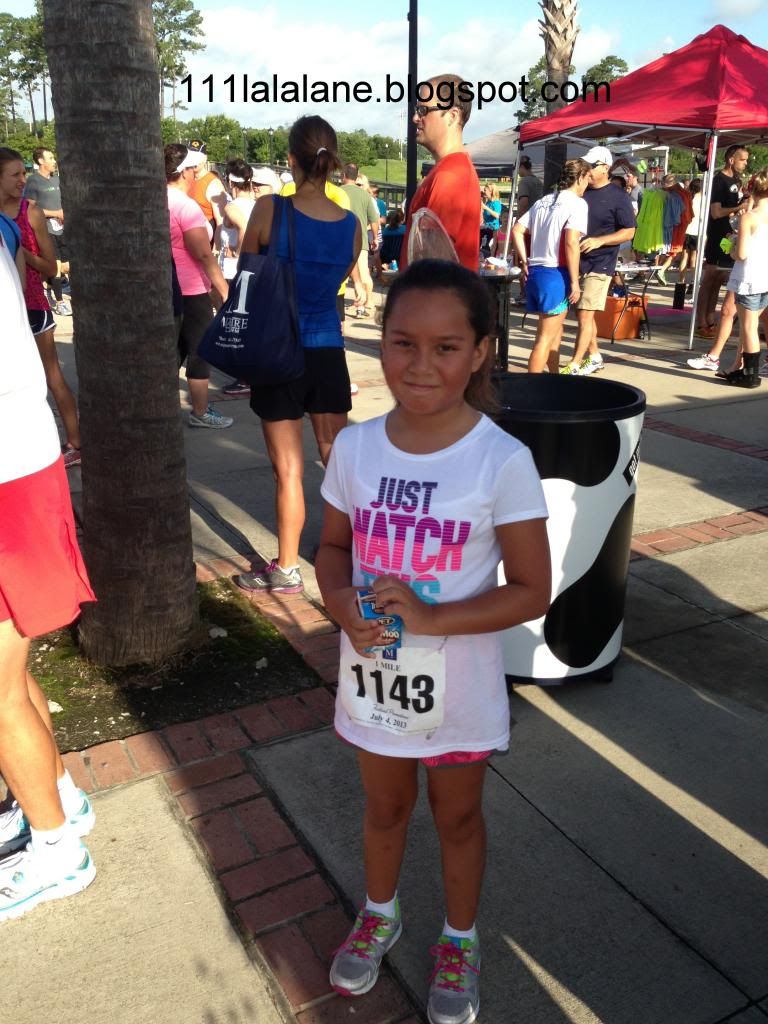 Isn't she cute?
Go Lidia!!
Come back soon,
Laurie