Pin Cushion / Sewing Kit
I'm not a craft blogger. No, uh uh, No! I used to craft a lot, though....so much so that I used to be called a little
Martha Stewart.....
,
mostly by Whitney
. I crafted while my girls were younger and still in school. There was always a gift that needed to be given. It was either birthdays, Christmas or teacher gifts, etc. I love homemade gifts. To me, it means you cared enough to put your thoughts and time into it. And since Christmas is just a couple of weeks away, I thought why not post a little Christmas project. Who knows? It might be useful to someone needing a quick Christmas gift. And I'm all about sharing ideas.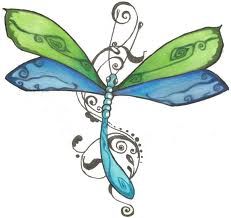 Today's project: A pin cushion/sewing kit.
Everyone can use one, right? That's what I thought. So, here you go.....I'll do my best to explain the steps, but if you have questions, please feel free to email me.
You will need:
Mason or Ball Jar with lid (I used a 1/2 pint size, but a pint size would work great)
2 pieces of coordinating fabric
Needle
Thread
Scissors
Polyester fiberfill
Step 1: Cut a round of fabric about 2 inches larger than the size of the ring. I used pinking shears hear, but it's not necessary.
Step 2: Make a running stitch around the perimeter of the fabric a 1/2 inch from the edge. You will use this to gather the fabric.
Step 3: Gather the fabric slightly and insert a handful of fiberfill.

Step 4: Place the lid inside the slightly gathered round of fabric. Place it on top of the fiberfill as pictured. 
Step 5: Completely cinch up the gathering thread and tie it off with a knot or two.
Step 6: Cut a smaller round of coordinating fabric to place over the raw edges and stitch all the way around.
Step 7: Place the flat lid inside the ring with the fiberfill pushing through the top.

The finished product. Isn't that just the cutest thing? As you can see, I have room for a tiny pair of scissors and a couple of spools of thread. To finish the gift, you may want to include those as well.


This is the way I use it. What a great gift. The ideas are endless. Now go on and try this. You know you want to.
Merry Christmas,
Martha.....I mean,
Laurie